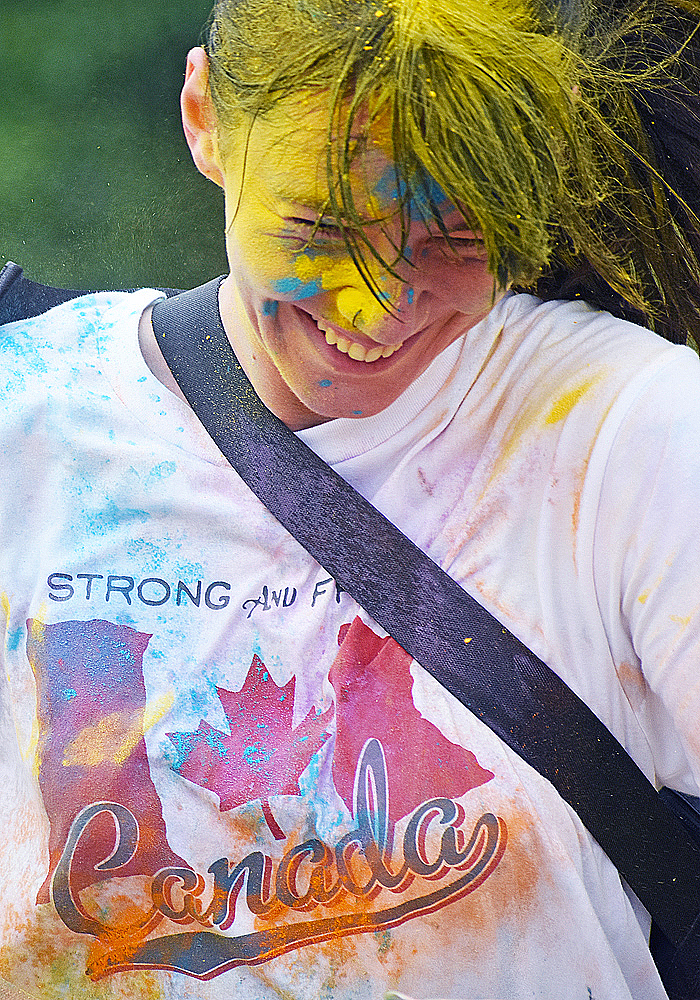 An exuberant participant colours the way across the finish line at the 2023 CFB shilo Terry Fox run on Aug. 31. (Photo: K-J Millar/Shilo Stag News)
K-J Millar
Shilo Stag News
Runners, walkers, strollers and furry friends started off on the right foot in a sea of colour at the annual Terry Fox Run combined with the Command Team Colour run, on Aug. 31.
More than 147 participants crossed the finish line in the CFB Shilo event, accompanied by nine canine companions, raising $755 for the Terry Fox Foundation.
It is the 43 year for the annual cancer research fundraising event that honours the efforts of 23-year-old Terry Fox and his initial Marathon of Hope across Canada, Acting Base Commander and Chief of Staff Major Scott Youngson said, as he led the opening ceremonies.
"He had a dream. He hoped that every Canadian would donate one dollar, for a total of $23 million at the time, supporting cancer research, in hopes of finding a cure. He took his dream and turned it into action," Youngson said.
"[Terry Fox] ran the equivalent of almost a marathon for 140 days straight, which is pretty amazing. He ran until he couldn't. He went from being able to run 20 miles a day to not being able to cross the street."
Fox started his Marathon of Hope on April 1, 1980 and after running 5,373 kilometres across six provinces, was forced to stop when cancer returned to his  lungs. Fox saw his dream come to fruition when donations reached $23.4 million shortly before he died on June 28, 1981.
Sports and Recreation Coordinator, Andy Depner, said this year's Command Team Fun Run added a new twist to the Terry Fox Run that CFB Shilo has done each year for the past 40 or more years.
"We had a strong turnout, with military members and the community enjoying the colour run, games and barbeque throughout the morning," Depner said.
Participants and supporters could donate $5.00 in exchange for an event t-shirt and bag of bright colour to be doused in to celebrate the occasion as they crossed the start and finish line.
"I think it's important to highlight the support we got from the CFB Shilo firefighters, who had two trucks running water stations for participants, support from Rayna and Cursed Coffee for donating coffee for the event and from David Castellanos from Sutton Harrison Real Estate for donating the water. And of course kudos to the PSP team who worked hard prepping this event and then running it so smoothly."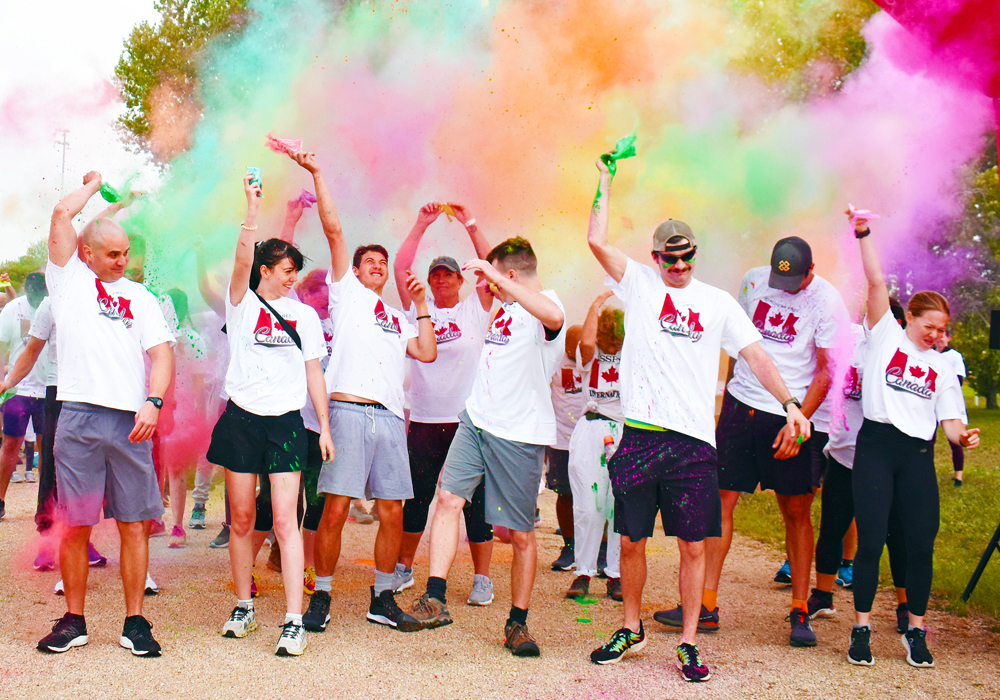 Runners take off from the start line in a wave of colour at the 2023 CFB Shilo Terry Fox and Colour run on Aug. 31.  (Photo: K-J Millar/Shilo Stag News)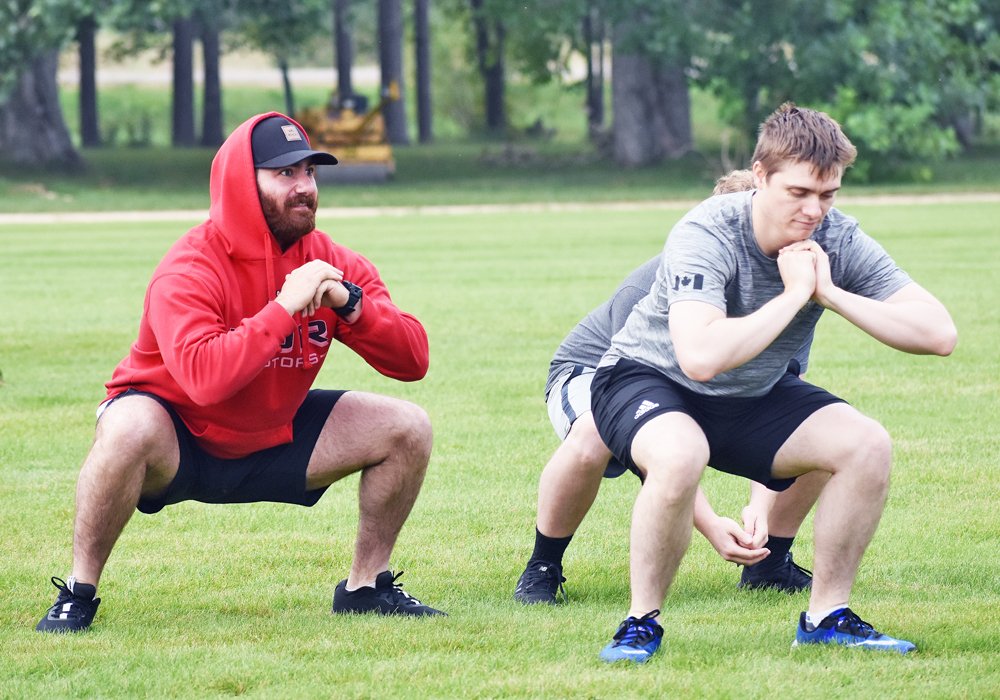 Runners warm up before the start of  2023 CFB Shilo Terry Fox and Command Team Colour run on Aug. 31.  (Photo: K-J Millar/Shilo Stag news)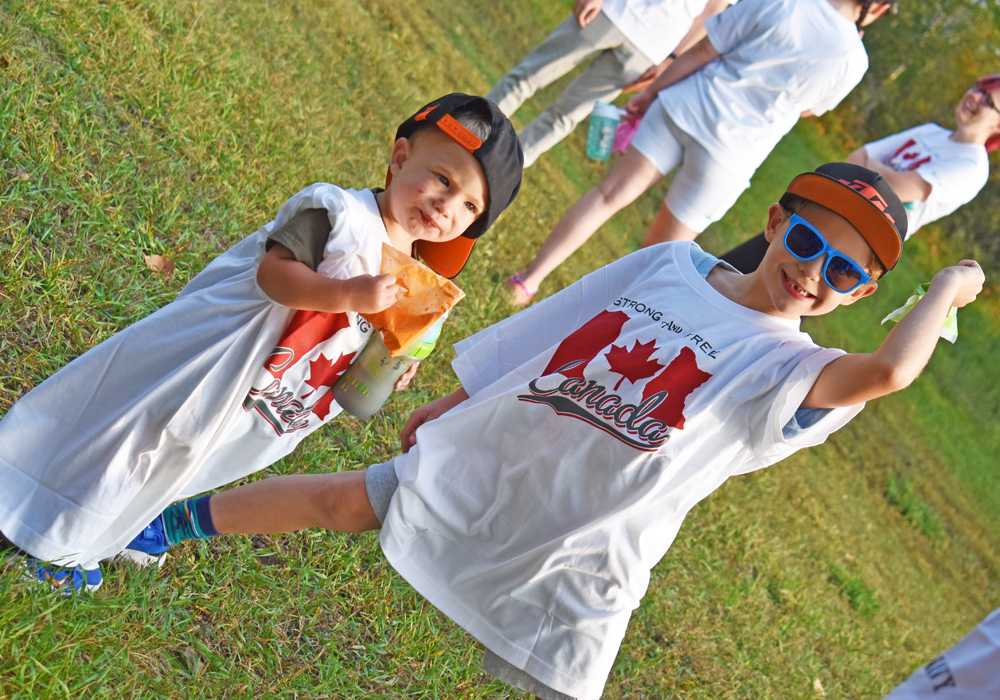 Cooper Gray and his big brother Rider Gray warm up with cuteness at  2023 CFB Shilo Terry Fox and Command Team Colour run on Aug. 31.  (Photo: K-J Millar/Shilo Stag News)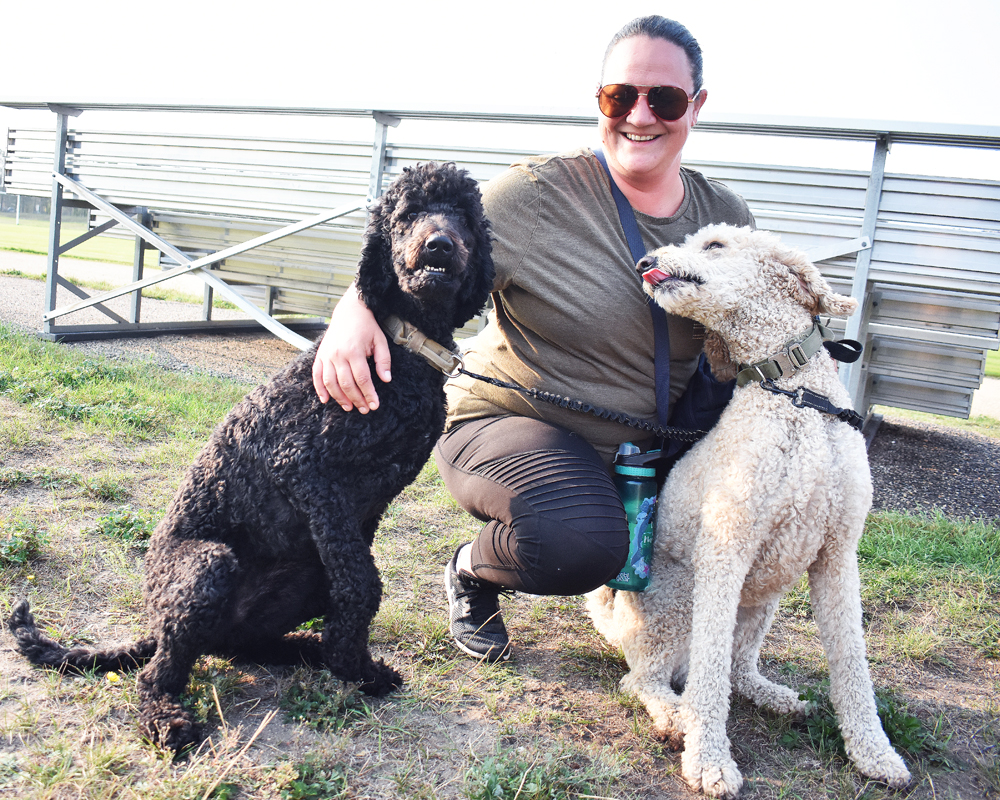 Standard poodles Vader and Sally are excited to walk their human Emily Soucy in the  2023 CFB Shilo Terry Fox and Command Team Colour run on Aug. 31.  (Photo: K-J Millar/Shilo Stag News)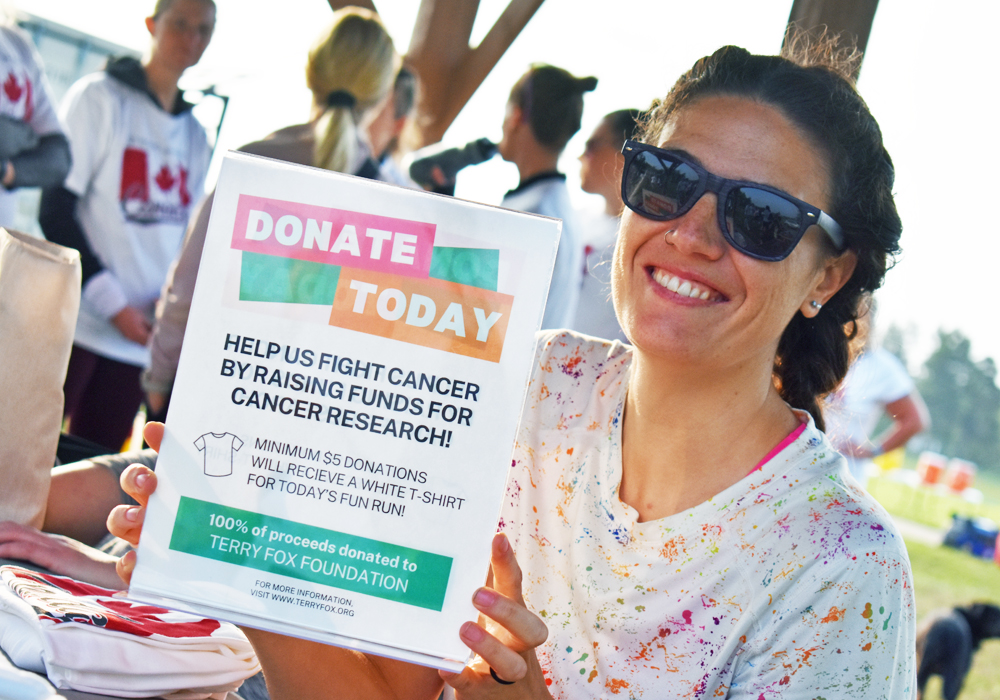 Katrina Telfer PSP gym attendant, exchanged t-shirts for $5.00 donations supporting cancer research at the 2023 CFB Shilo Terry Fox and Command Team Colour run on Aug. 31.  (Photo: K-J Millar/Shilo Stag News)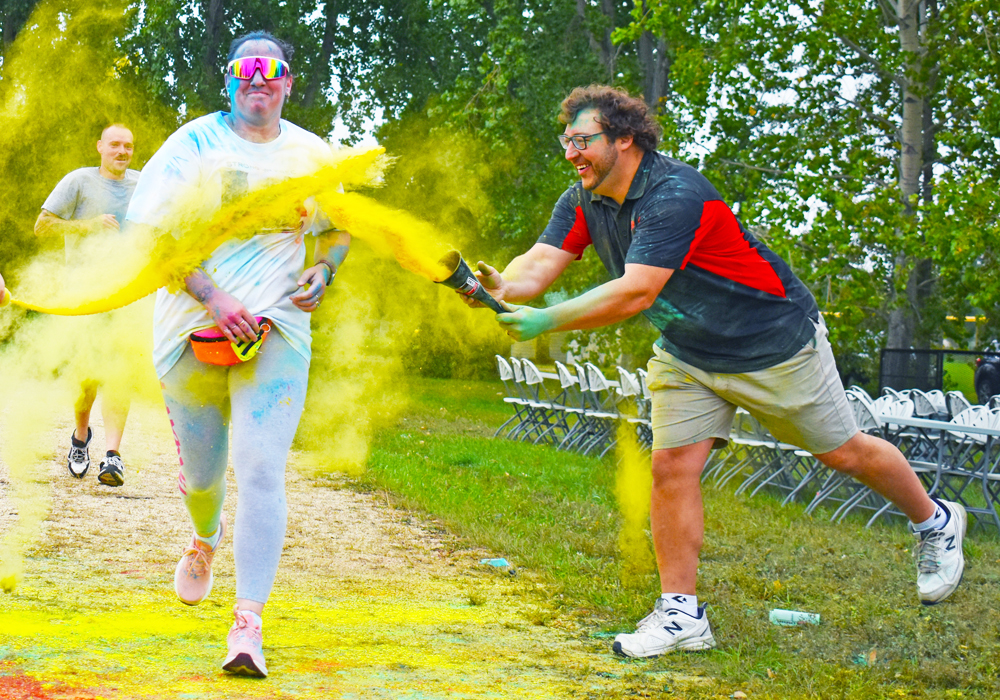 Sports and Recreation Coordinator Andy Depner douses a little colour as a runner crosses the finish line at the 2023 CFB Shilo Terry Fox and Command Team Colour run on Aug. 31.  (Photo: K-J Millar/Shilo Stag News)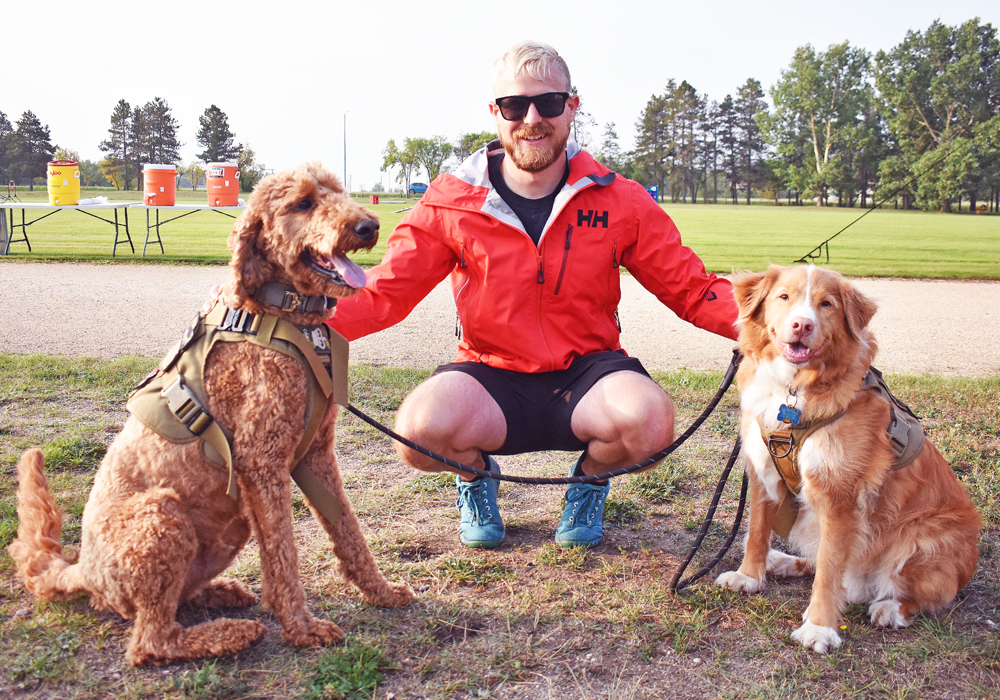 Garrett Steeves is accompanied by furry friends Forest Gump and Banjo at the 2023 CFB Shilo Terry Fox and Command Team Colour run on Aug. 31.  (Photo: K-J Millar/Shilo Stag News)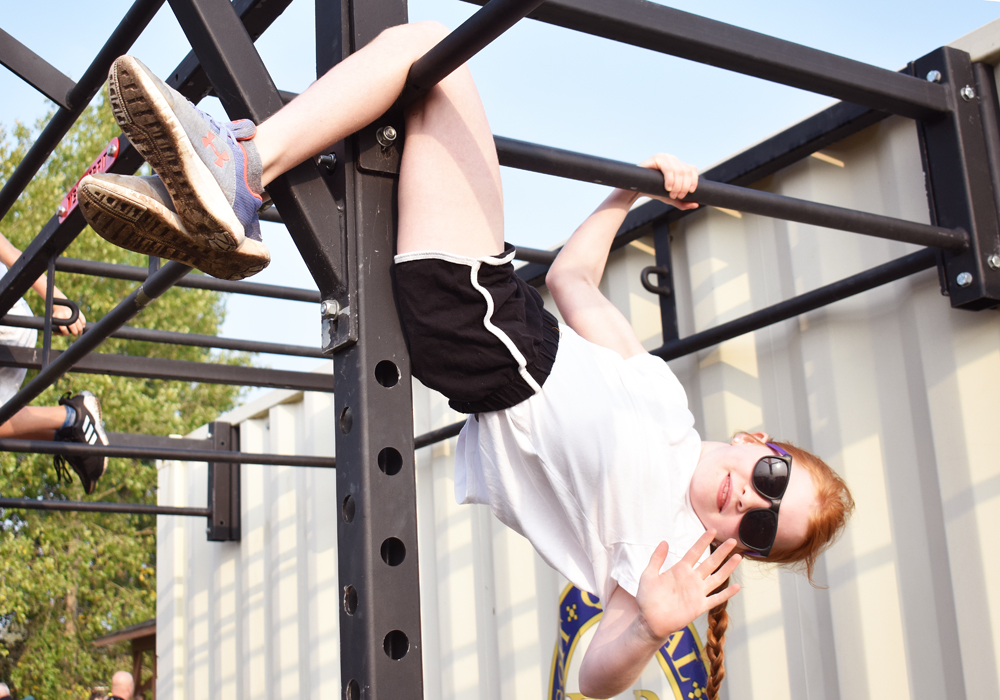 Evelyn Fouillard hangs around for the start of the 2023 CFB Shilo Terry Fox and Command Team Colour run on Aug. 31.  (Photo: K-J Millar/Shilo Stag News)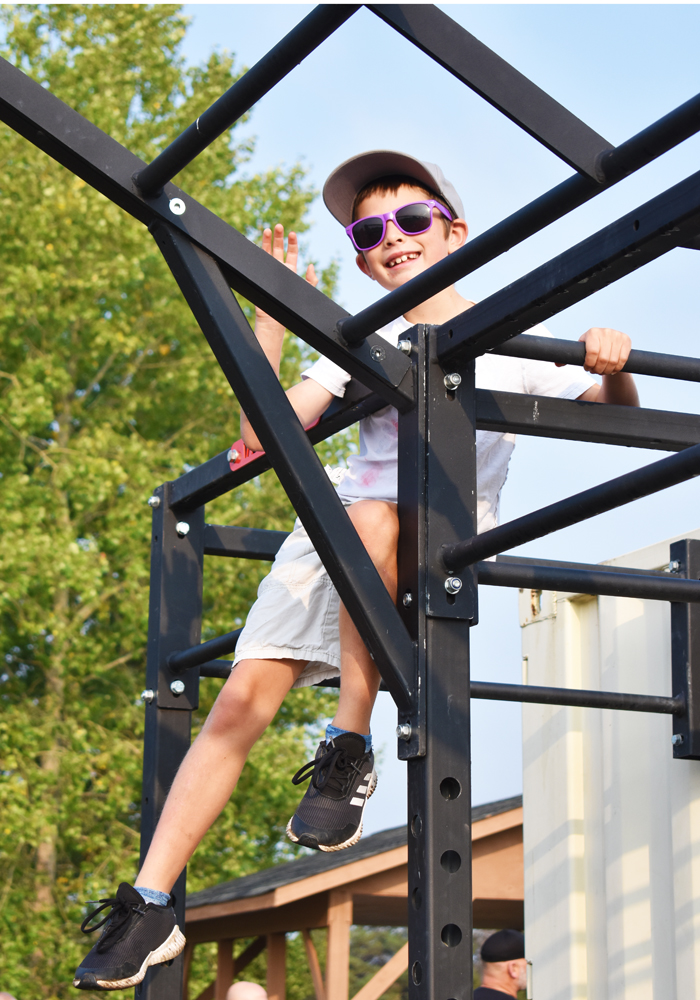 Alexander Fouillard climbs to a vantage point before the start of the 2023 CFB Shilo Terry Fox and Command Team Colour run on Aug. 31.  (Photo: K-J Millar/Shilo Stag News)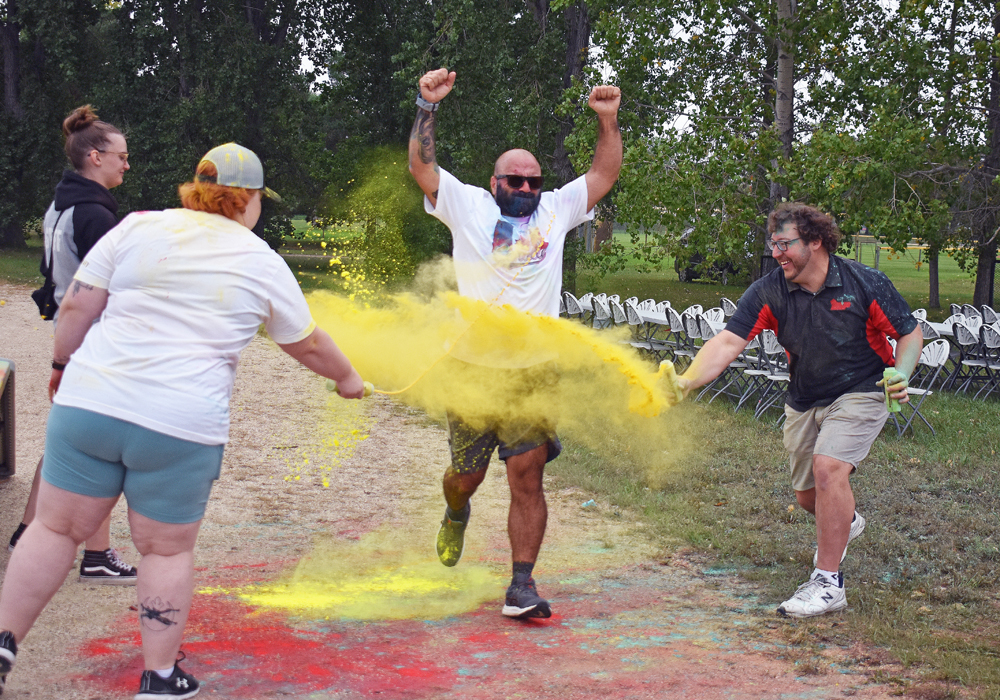 Crossing the finish line in a wave of colour at 2023 CFB Shilo Terry Fox and Command Team Colour run on Aug. 31.  (Photo: K-J Millar/Shilo Stag News)
It's all smiles when crossing the finish line at the 2023 CFB Shilo Terry Fox and Command Team Colour run on Aug. 31.  (Photo: K-J Millar/Shilo Stag News)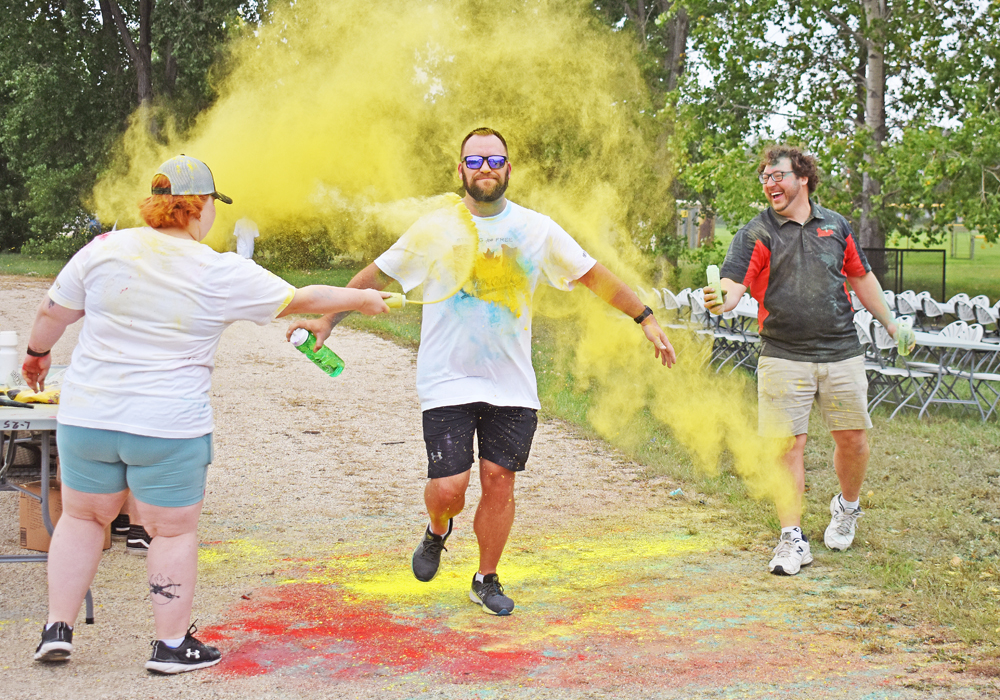 Aidin Mason and Andy Depner from Sports and Recreation spread a little colourful cheer as runners cross the finish line at the 2023 CFB Shilo Terry Fox and Command Team Colour run on Aug. 31.  (Photo: K-J Millar/Shilo Stag News)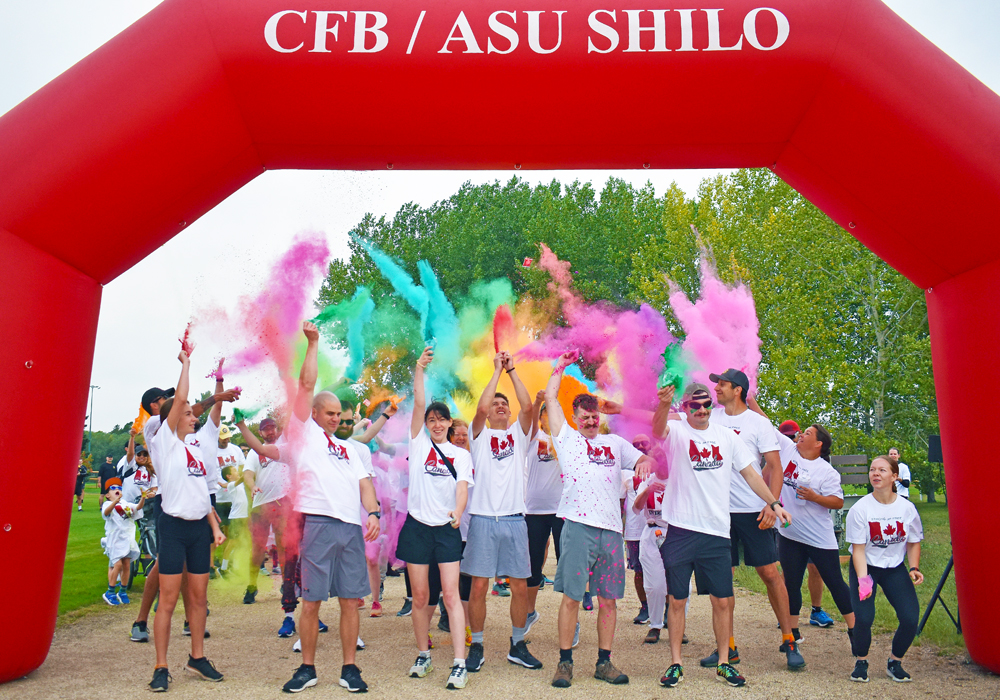 Runners take off from the start line in a wave of colour at the 2023 CFB Shilo Terry Fox and Colour run on Aug. 31. (Photo: K-J Millar/Shilo Stag News)