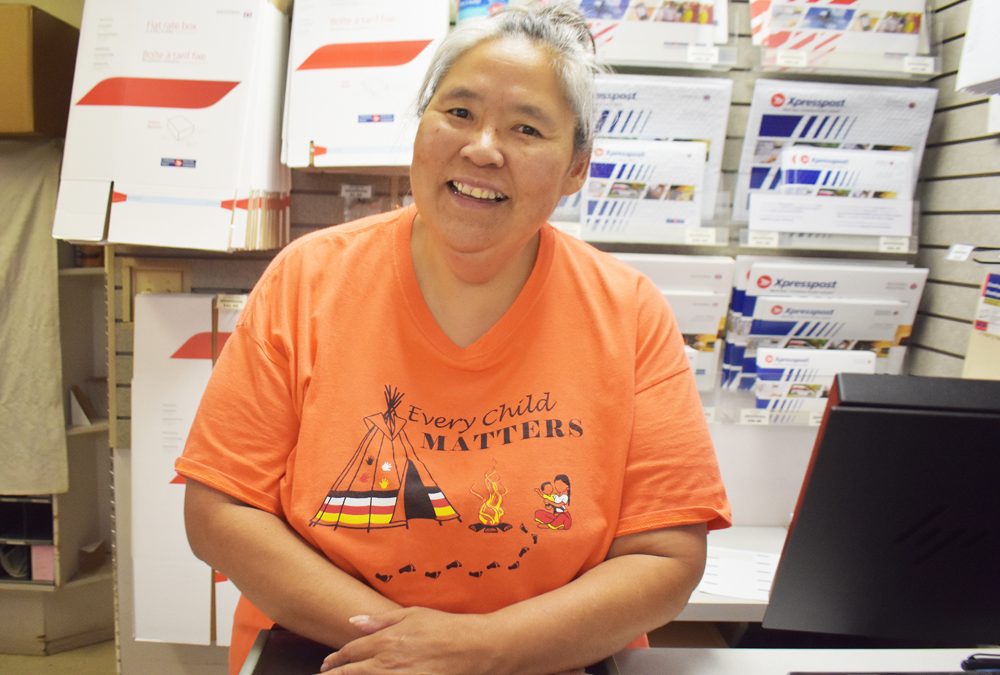 "Wearing an orange shirt is the best way to bring awareness to an issue that is very fragile for a lot of people," said Kimmie Charlton postal clerk at Canada Post in CFB Shilo on Sept. 26. "For everyone it means something different," she explained wearing her own...
Seeking a federal job or an NPF position at CFB Shilo?
If so, look no further than this space on the Shilo Stag's website. Job postings will appear here for your perusal.
The Department of National Defence (DND) is currently advertising for administrative and clerical position (AS-01, CR-04, CR-05) until Nov. 17. Administrative and clerical positions across DND cover a wide variety of fields, such as finance, health, human resources, training, and much more. CFB Shilo will be looking to fill many vacancies in the coming months, with some positions immediately available. If this sounds interesting, we want to hear from you! Submit your application at the link below to be considered, as DND is currently using those pools before looking at any other hiring alternative. Are you ready to try something new? If so, we're looking for you! https://emploisfp-psjobs.cfp-psc.gc.ca/psrs-srfp/applicant/page1800?poster=1859644
JOIN THE CFB SHILO CANEX TEAM! Would you like to serve those who serve? We are committed to enhancing the morale and welfare of the military community, ultimately contributing to the operational readiness and effectiveness of the Canadian Armed Forces (CAF). We pride ourselves on being part of the Defense Team. CANEX operates 36 retail, convenience and grocery stores located on Bases, Wings and Units across Canada with two retail stores in Europe under the NATEX brand. CANEX provides mess kits and specialized tactical gear to support military members and ensures families have access to consumer goods and services in the community they are posted. As a Sales Associate, you provide retail services to a unique client base — members of CAF, and in assisting them, you are helping your community. You may provide a variety of services, including regular retail services, dry cleaning, lottery services, self-serve gas services, postal services, and assisting CAF members with credit plan applications. You will operate Point of Sales systems, the debit/credit machine and maintain a float. The Sales Associate responds to inquiries from customers providing them with information on merchandising and ensuring the store shelves are stocked, faced, and properly signed. You may take and prepare food and beverage orders and prepare takeout food, while ensuring cleanliness of food service and eating areas. This is a role where everyone works as one team using modernized technology and an understanding of the unique pressures and rewards of military service to provide the best customer experience for our members and to simplify and improve their lives. If you thrive in a customer focused environment and in a culture that is passionate about exceeding customer expectations, this is the opportunity for you. This position is permanent part-time, and offers up to 64 hours bi-weekly. We are currently looking to fill three positions. CFMWS is committed to the health, safety and well-being of our employees and their families. View the full list of qualifications and experience on our CFMWS job poster: www.recruitmentplatform.com
Wage range: $15.86 – $16.81 (based on previous experience); commuting allowance may also be available for those who qualify; approximate start date: as soon as possible; application deadline: 23:59 hrs Pacific Time Dec. 24; security screening: reliability clearance is required; how to apply: use our website www.recruitmentplatform.com; we thank all applicants in advance for their interest in this position, however, only those selected for an interview will be contacted.
Senior Mechanical Technologist (EG-05) Opportunity at DND
The Engineering section of the Real Properties Unit Detachment Shilo is looking for a Senior Mechanical Technologist. This individual will work in an engineering office with ten other technologists, draughtspersons, engineers and support staff to plan and implement building and utility construction and improvements. If you have experience developing plans to replace or install HVAC, compressed air, plumbing and sprinkler systems for buildings including defining requirements, produce drawings and specifications for small projects, and engage consultants for larger projects you would be the candidate we are looking for!  Knowledge and experience in the maintenance and replacement of mechanical systems, and the ability to develop scopes of work, specifications, sketches and estimates for implementation by contract are all also items we are hoping to find in a candidate. Location: On site at the CFB Shilo near Brandon, Manitoba; Language: English; Security clearance: Reliability; If you are at level, in a pool or interested and would like more information, please send your resume to Sandra.Slozil@forces.gc.ca