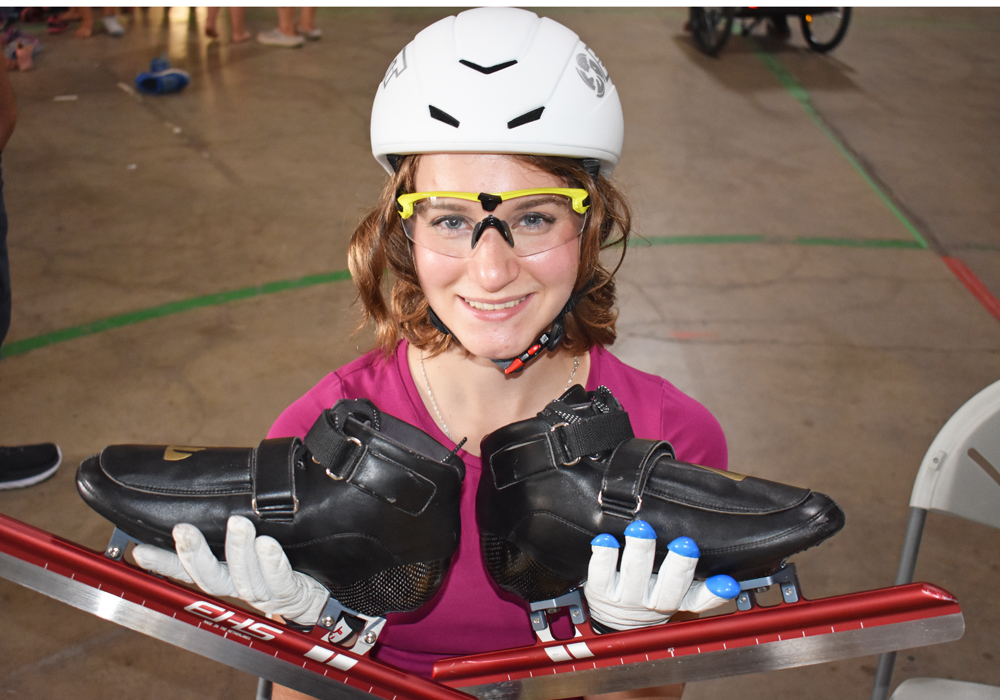 Jada Kasprick is a speed skater who attended the Canada Winter Games in 2023 representing Team Manitoba. She was on hand at the Recreational Showcase on Aug. 24 to talk about the sport. Photo: K-J Millar/Shilo Stag News
K-J Millar
Shilo Stag News
More than 350 people hungry for activities and clubs around CFB Shilo took a bite out of the Recreation Showcase on Aug. 24, where hotdogs and corn were served as part of the "Dinner's on Us" Military Family Resource Centre (MFRC) collaboration with the Sports and Recreation Centre.
Fun seekers of all ages topped last year's attendance numbers, participating in games, bouncy castles and free dinners. Families and individuals wanting to register for any of the clubs and activities held on Base could do so at the event. Club and sports registrations are still open by contacting the individual groups.
The event was to showcase the recreational options available to any military member, family member and anyone from the community to share in out-of-work activities and downtime, Andy Depner, sports and recreation coordinator, said.
Club members from various organizations, such as archery and speed skating, were available to discuss their group activity and display some features.
Speed skater Jada Kasprick and her dad, Jeff Kasprick were on hand to talk about the growth of the speed skating club and interest in the sport.
Kasprick represented Team Manitoba, along with eight others at the Canada Winter Games in 2023. She was one of two skaters from the Brandon area to compete in the national contest held in Prince Edward Island, securing personal best times in the 500 meter, 1,500 meter and 3,000 meter.
Depner said the speed skating program is one that has seen interest growth and is in the planning for an October start. As well, the Learn to Skate programs for both youth and adults will be available.
Other clubs that CFB Shilo residents may be interested in are the Wood and Hobby Club, Automotive Club, Gun Club, Karate, Jiu-Jitsu, Scouts, Cadets, and the Trail Club, which encompasses hiking, biking and some overnight camps along the way, Depner said.
READ MORE: Aim your arrow at joining a club or activity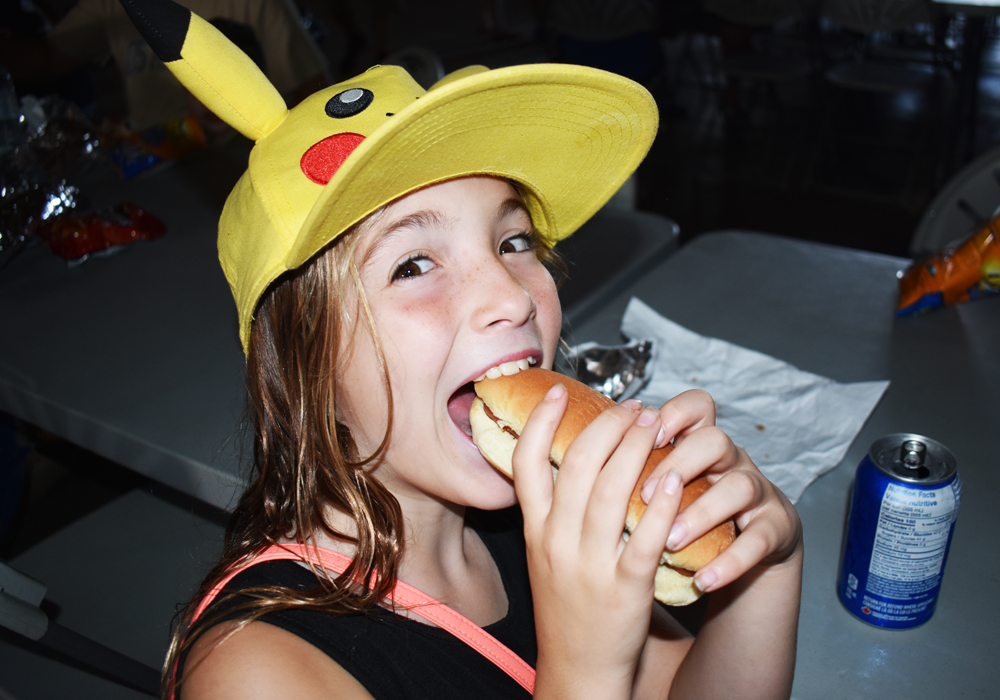 Bella Robichaud is taking a bite of the Recreation Show Case held on Aug 24. More than 350 participants enjoyed hotdogs and corn at the "Dinner's on Us" event. Photo K-J Millar/Shilo Stag News
Ryan Blackman and Kelsey Rocque show what MFRS is all about at the Recreation Showcase held on Aug. 24. Photo K-J Millar/Shilo Stag.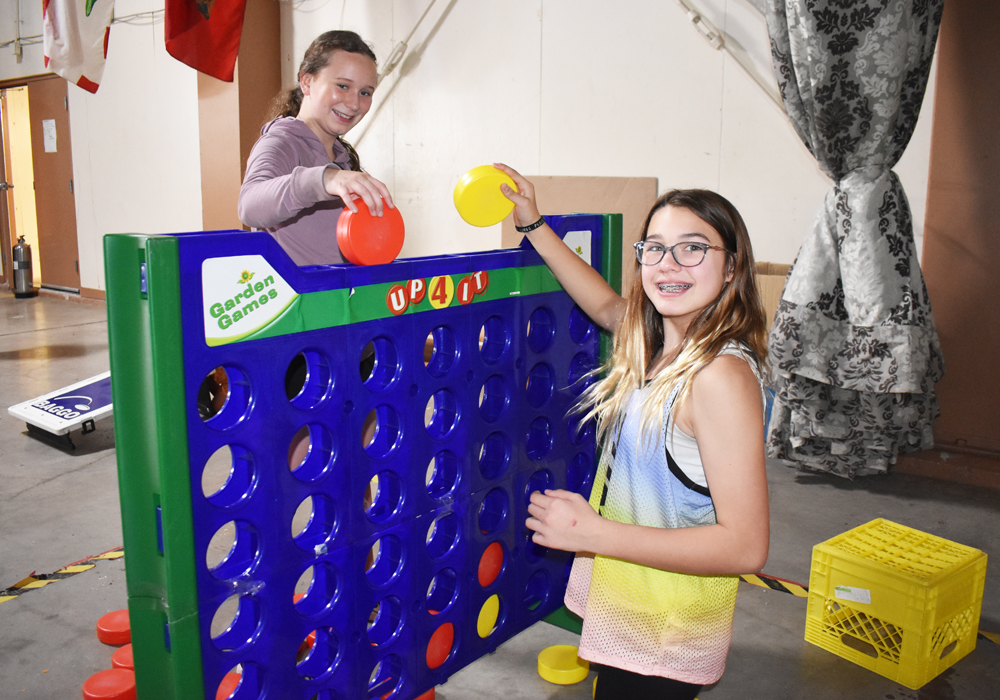 Kate Coley and Jennika Pinard connect at the Recreation Showcase held on Aug. 24 where various activities and on base clubs were on display.  Photo: K-J Millar/Shilo Stag News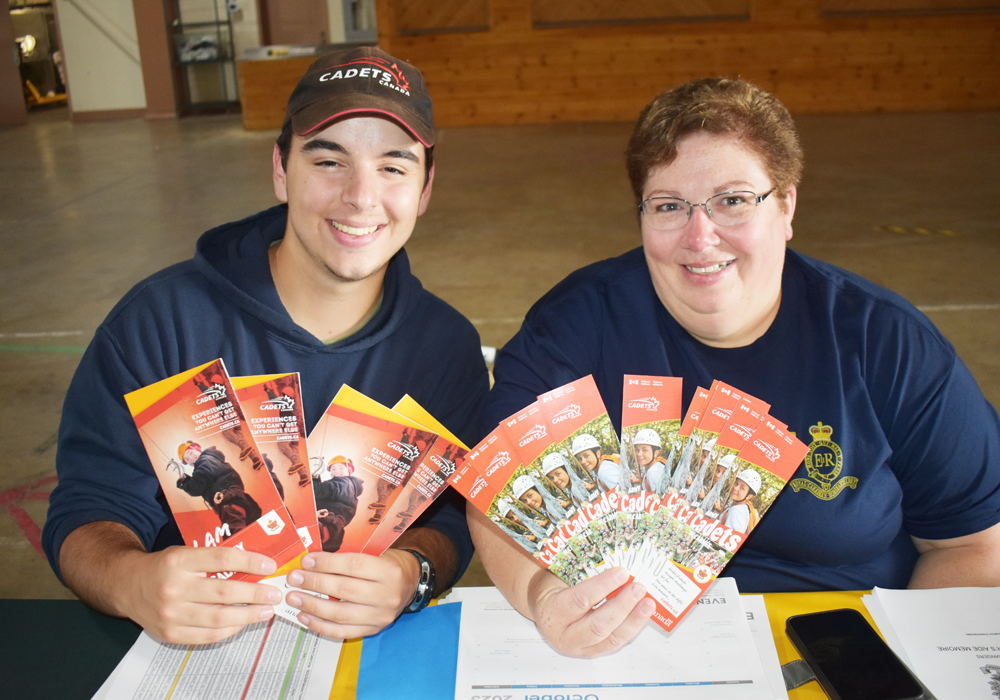 Captain Connie Wilson and Arthur Blackely, civilian instructor show what Cadets is all about at the Recreational Show on Aug. 24. The pair issued a call out for volunteer instructors and no experience is necessary. Photo K-J Millar/Shilo Stag News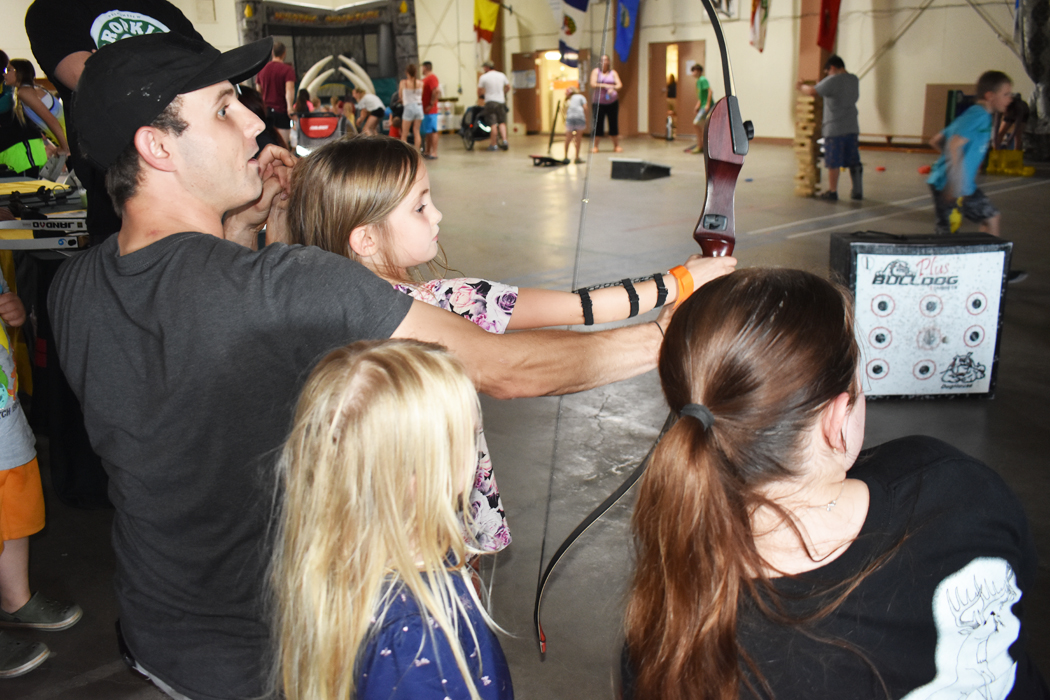 Rowyn Cowper aims her arrow at the target trying out archery at the 2023 Recreation Showcase on Aug. 24 displaying numerous activities and clubs available to join on Base. Photo: K-J Millar/Shilo Stag.
Alexander Fouliard builds a great foundation to his future by participating in the Recreation Showcase on Aug. 24 where numerous clubs and activities were on display for base residents to take part.  Photo: K-J Millar/Shilo Stag News