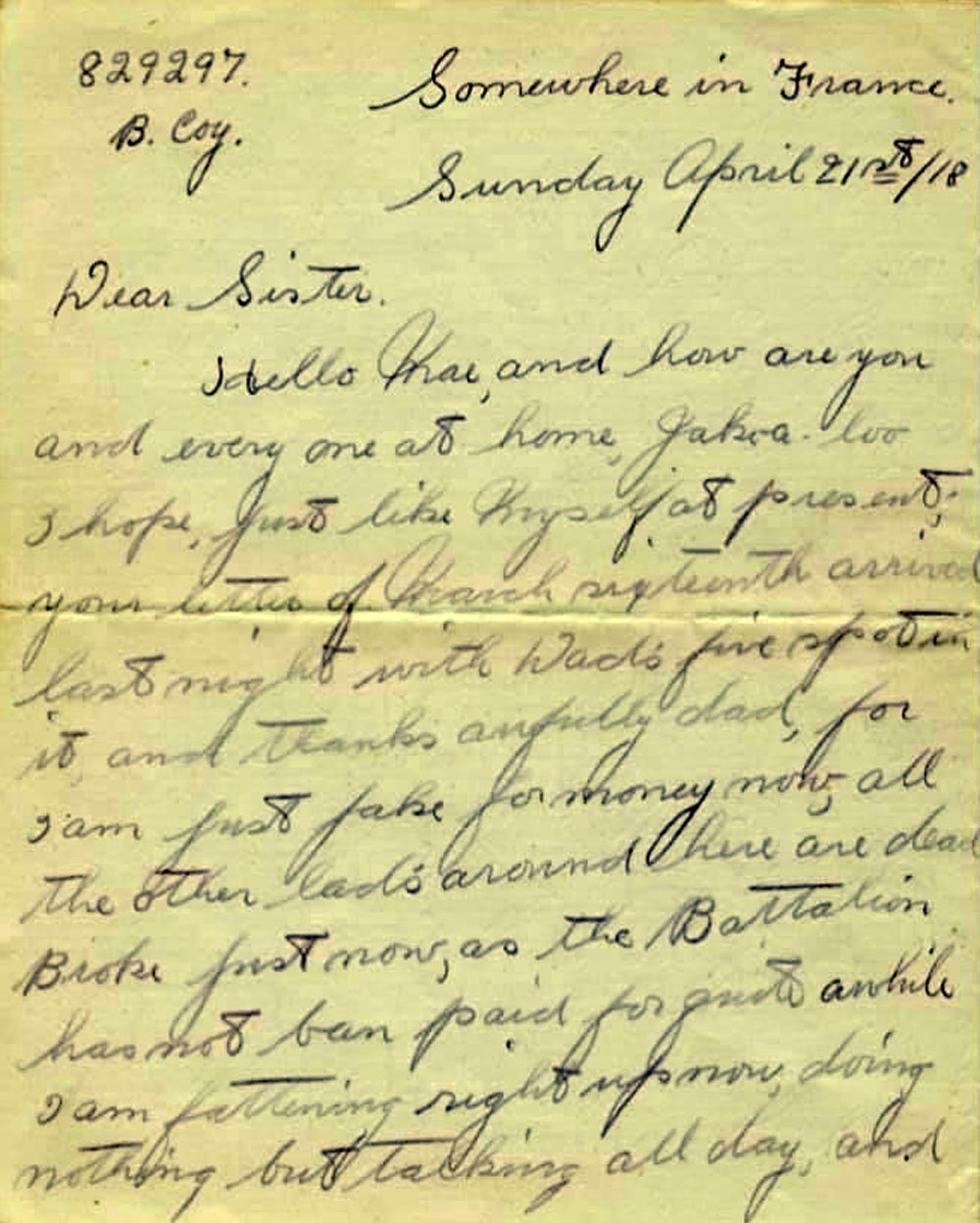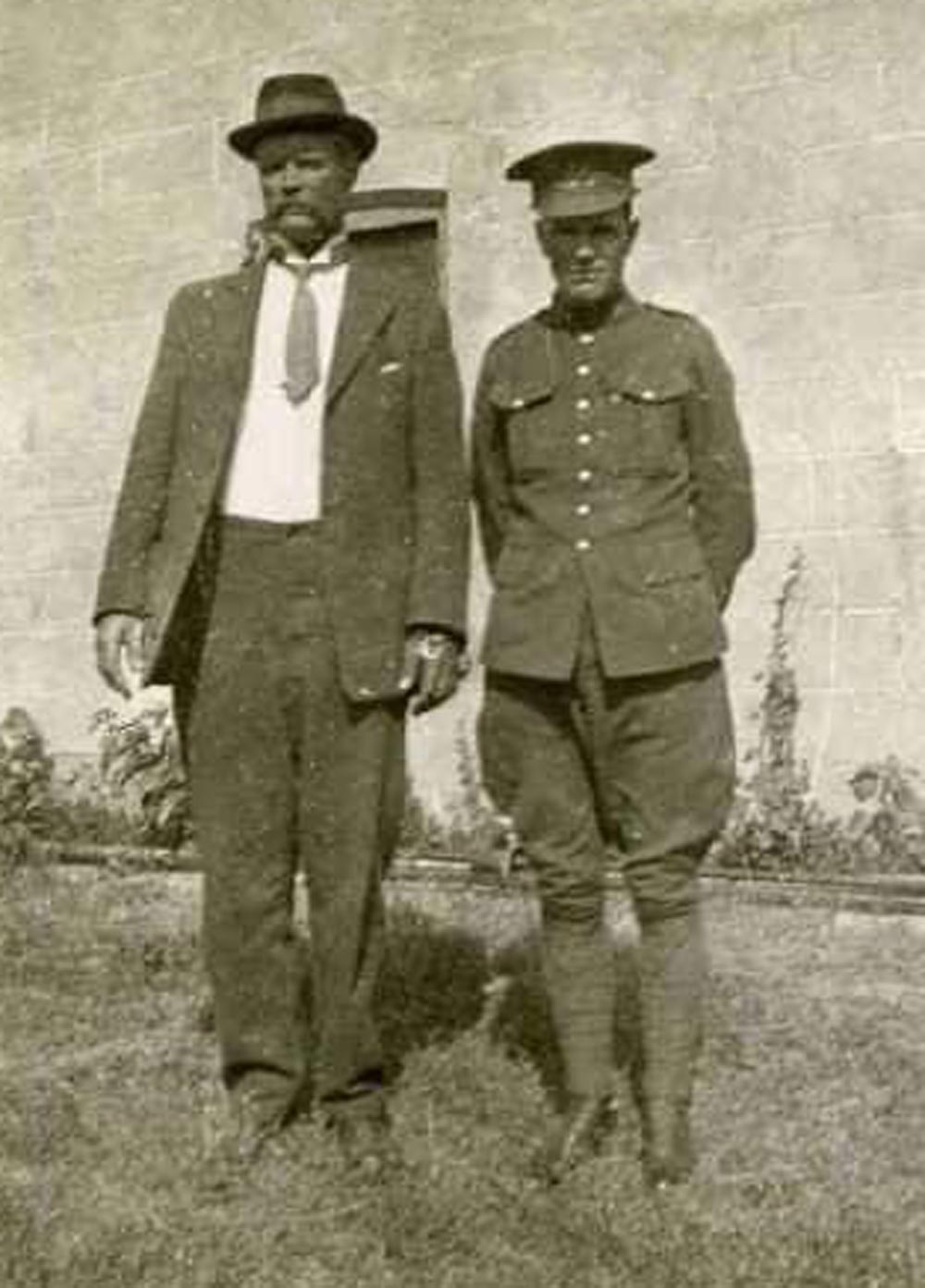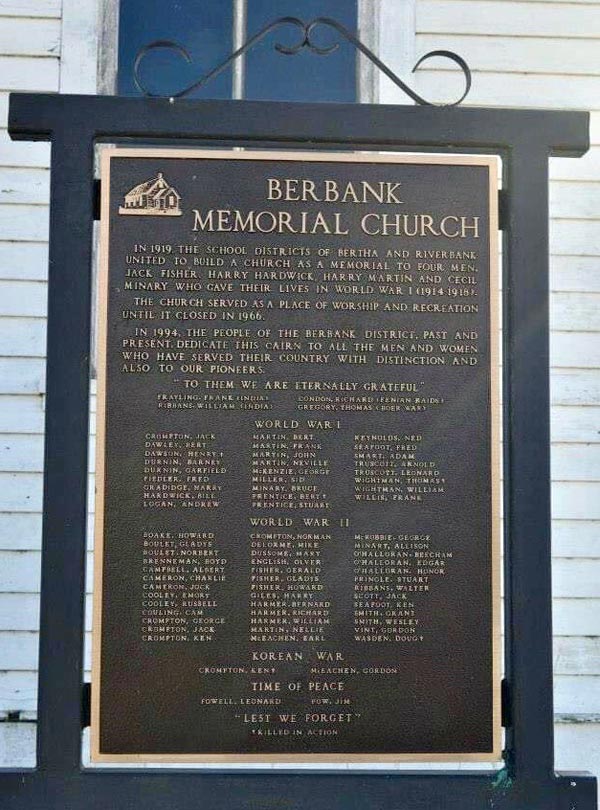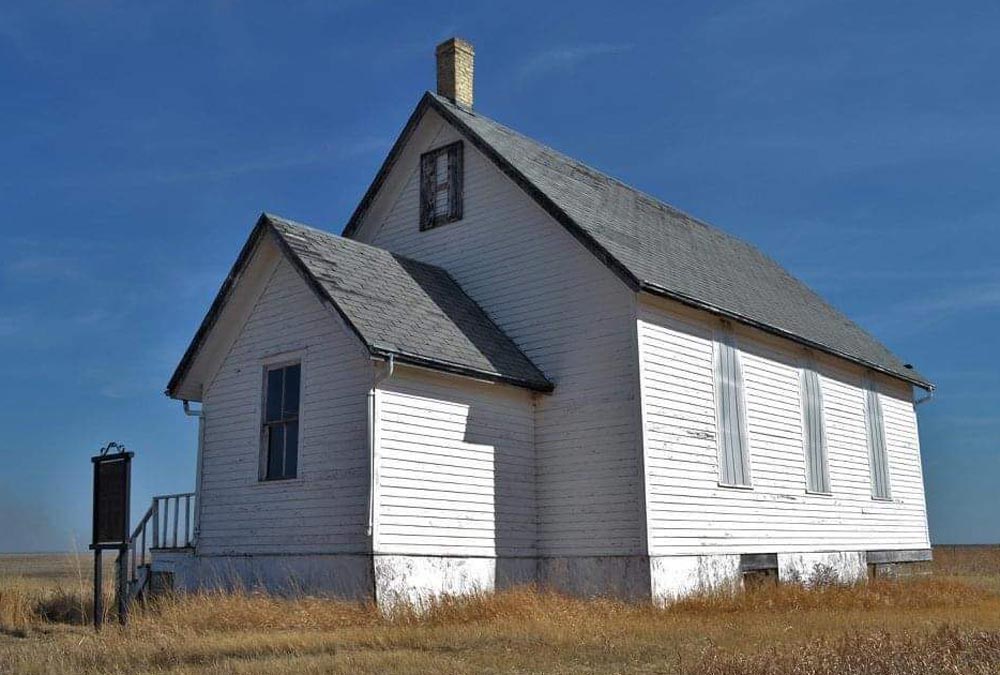 Editor's Note: During the First World War, Pte Cecil Minary served in the CEF, beginning his military training at Camp Hughes before being sent to England for further training. He saw his first action in France shortly after Canada participated in the Battle of Vimy Ridge in April 1917. His great-great-grandniece Kendra Minary, of Souris, spent the COVID pandemic examining the letters originals he wrote from England and France before he was killed on Aug. 28, 1918. Gunner Lewis died on the battlefield after his crew was hit by a German artillery shell. The Stag's website will share letters from Kendra's great-great-uncle with our viewers to give you a glimpse of what a soldier envisioned with pencil and paper while training in the UK or in France, in a trench, waiting for the next attack or counter-attack. Pte Minary's letters are transcribed exactly as they were written by Kendra, which includes spelling, grammar, and punctuation errors. Interestingly, in his letters he rarely describes his clashes with the Fritzes, preferring to inquire about life on the Nesbitt family farm or what his family and friends were doing in Manitoba. Unlike some soldiers who shared their war stories in their always-censored letters, Pte Minary had his own style of writing, no matter if the letter was to his father, sister, or relative. It also made it easier for Army censors by not including details of the war that would have been censored by blacking them out. This is why his letters are "somewhere in France" when he left England for the Western Front. These original letters are kept at the Wawanesa Museum.
829297 Pte EC Minary
B. Coy 52nd Battalion
Canadians BEF
France August 11, 1917
Dear Edna,
I received your July 26 welcome letter on the 9th and was very happy to hear from you. She certainly wasted no time, as she arrived two weeks later, which is the fastest letter I have received so far. I've had very little mail since we went out on rest this time, we're still on that long rest I talked about last time I wrote. There were two letters from Berta Prette (the only one though) and none from Annie Prette or Bertha Minary. I can't imagine what happened there (sic) mail probably (sic) it's holiday there too. There's only been one letter from home and it was dated July 6, so it's time for another one. Annie sent me a photo of herself that she took in Brandon this spring that is very beautiful, although she doesn't seem to think so. Got a little package from home last night, that's all I've gotten lately. How is the weather there? Better than here, I hope, because it's only raining at the moment. It started with two days of rain, then it cleared up for two days, then it rained for four days and since then there have been one or two showers a day.
How are the movies and concerts in Owensound (sic) or do you go to any of them? The Y.M.C.A. has movies every night and they are very good and once or twice a week there are concerts by the different battalions. They are great, the only downside is the lack of female talent, but some of the boys make very good substitutes, the only detection is their (sic) voice and one or two of them have a good command of it too.
I see Frank Doherty quite often these days, because his battalion is quartered (sic) right next to us and, of course, it's always through him that I get the latest news from Emma.
I haven't seen Joe Patterson yet and I'm starting to think our paths don't cross. Mulligan is fine, just like me, he went through all these hardships without a scratch. He is originally from Ontario and lived in Bradford before moving to Winnipeg. Hey Edna, you must have had a great time on your vacation, you sure did a lot of driving, and judging from these photos, you had fun in more ways than one. These are good photos, the best I've had of Andy or Emma. Of course, all the boys had to see them, except for the forbidden one, because I see them all as they come.
Well, Edna, that's it for this time, so I'm going to close the door and hope to hear from you soon.
With love to all
your cousin
Cecil
• • •
I.O.D.E soldiers
convalescent home
Winnipeg
20 Aug 16
Dear Edna,
I received your letter yesterday and I was happy about it, because I feel a little lonely here, among strangers. Annie attached it to her letter, so I got two letters in one.
You asked me how I like training, but I haven't done much training yet and it's been so long since I've done one that I'm afraid I've forgotten how little that I knew.
I entered the hospital on December 15, I was there for four months and three weeks and I have now been recovering for just over three months, but I have to go before the medical board tomorrow to see if I am fit at the service and if so, I may be on my way to England by the time you get this letter, otherwise I will be back home.
My battalion is the 144th Winnipeg Rifles. My battalion is the 144th Winnipeg Rifles Little Black Devils. And we live up to our name.
Lucy Prette is coming to town today on the 11:05 a.m. train and I'm going to check on her if she comes to school. Dick Pretty – I assume you met him when you were here – returned to Winnipeg on Friday after fighting at the front. He was shot in the foot and he still limps a little. He went to see his mother in Whitemouth last night.
I hope Emma Minary gets out of here soon, because I'd like to see her before I leave. I end by hoping that you are all well, like me at the moment, and I kiss you all.
Cecil Minary
Ps. address (sic) the letter home and Annie will send it to me.
• • •
829297 Somewhere in France
B. Coy Sunday, August 25, 1918
Dear Anne,
Just a few lines to let you know that I am still doing as well as always and that I hope you will be well. There was no mail from you this week, so I won't write a very long letter this time. I got a letter from Edna Blythe and Maggie Smith. Edna wrote me thirteen pages, quite a letter, didn't she? She told me about her vacation, she must have had a good time, it seems.
Maggie Smith told me the boys back home got a month off for every month they were in the military. I don't see why they couldn't do the same with the Manitoba boys (sic). She said the harvests were very good. I imagine you are all going to be working hard now with this big harvest at home, how are you going to find help? Who will take care of the engine this fall? Will Vic give it a try? We'll all be engineers soon, right Annie? Arnott and Roy will be the main ones to stay put, I bet they think they're somebody now. I would like to hear Roy talk about it, is he the same as before?
Say Annie, I met two other boys from Wawanesa right after I finished my last letter to you. It was Cecil McKibbon and that's how I got the latest from Wawa. He is part of the same battalion as Roy Wallace. Roy is slightly injured and is in the hospital. The other guy, I don't think you'd guess in a month of Sundays, was Jack Stephenson, the kid who worked at the Chick Corries pharmacy, a cousin of your friend from Nesbitt. Ha Ha. Jack is as cheerful as ever and seems to be in great shape in his time here.
Annie, that's all for now, so I'm closing the door hoping to hear from you soon.
With love to all
your beloved brother
Cecil
• • •
Note from great-great-grandniece Kendra Mindary: This is one of the few letters describing in a bit more detail the dark sides of the Great War and Cecil's experiences. In general, he could not write such things because the letters would have been censored before being sent to Canada.
829297
Pte C.E. Minary
France August 31, 1917
Dear Edna
I haven't received a letter from you lately (sic) but I expect one any day. There has been a lot of mail in the last few days while it has been almost a month since I received any.
We just got out after another trip to the trenches and one hell of a trip too, the worst I've been on so far. I guess you read about the fights in the papers and it was a hell of a fight too, I got a few up close, got knocked down once, blown into a shelter entrance another time, and then shrapnel hit my helmet and bent my neck for quite a while, but don't worry, it still hasn't found my number.
The other day we took a bath and changed clothes (sic), which is not to displease me, although I was not too badly off this time, because I received a package from Margaret Smith a few hours before we left to go up the line, and it contained a new shirt and a pair of socks. The other night I got a food parcel from a Mrs. Anderson in Winnipeg, but it's all gone now.
According to Annies' letter, they all seem to be doing well at home. The boys did well at baseball; she said they had won two cups in two different leagues and one hundred and twenty dollars in prize money, and were going to Souris on August 9 to play for a prize of two hundred and forty dollars; so they should have good sports days.
I got a letter from Bertha Minary since she got back from vacation and she sent me a picture of her working in the hay field, good picture as well she looks too well dressed to work very hard.
Edna, that's all I have for now, so I'll close the door and hope to hear from you soon.
With love to all, your loving cousin
Cecil
B. Coy Batt.
Canadian BEF
• • •
Note from great-great-grandniece Kendra Minary: A slightly different letter today. This was written by Pte Cecil McKibbon to his father, describing what he knew of Pte Cecil Minary's death on Aug. 28, 1918. This letter was later passed on to the Minary family by the McKibbons. It's so heartbreaking, but having this letter helps complete Cecil Minary's story.
France Sept. 1
Dear father
A few lines to let you know what I know about Cec. Minary, because I imagine Andy will be very keen to know everything he can know about him. I can't tell you much, but I went to see him at 52nd at night (sic) and found out he was killed on his last trip online. He was number 1 on a machine gun and there was only one member of the machine gun team that went out. The guy I was talking to (sic) was a guy he was with the last time I saw him. It was one of his buddies. The guy who came out with the cannon told this guy about him. He looked at it the next day when they came out to make sure it was him. The guy I was talking to (sic) took his bag and searched it, but he couldn't find any personal items to send home.
It's a shame, because Cec was a good scout. I've seen it three times and I will miss it.
I think I'm the only guy from Wawanesa left.
So I'm not so unlucky after all. What are you saying?
I learned the money was in the bank in Blythy and had the money order transferred so I could cash it at any bank in France.
I think that's all. I hope business is going well and you are all doing well.
I'm like Cor (?!)
Your son Cec
Prior to his death on Aug. 28, 1918, Pte Cecil Minary of Nesbitt shared many letters with his cousin Edna Blythe of Owen Sound, Ont. Sister Anne also received many words scribbled on paper with a pencil from behind the lines in France, as Pte Minary fought the Germans with his Lewis gun team. He met CEF soldiers from Wawanesa, like Cecil McKibbon and Jack Stephenson. While Pte Minary is buried in a French cemetery overseas after his death on the battlefield, his father had his name inscribed on his own headstone located in the rural Patterson family cemetery. Photos provided by great-great-grandniece Kendra Minary of Souris, MB/Photos Jules Xavier/Shilo Stag